Here at World Harvest, we exist to help people grow in their love for God, increase their love for people, as well as help develop within them a passion to better serve their world. A special part of World Harvest's vision is to serve; this service extends not only to the local church family, but also to the Enid community, and all around the world. In Acts 1:8, Jesus speaks about the Holy Spirit coming to be a helper to the disciples so that the will of God could be done throughout the world; Jesus says, "...but you shall receive power when the Holy Spirit has come upon you; and you shall be witnesses to Me in Jerusalem, and in all Judea and Samaria, and to the end of the earth." As a Holy Spirit empowered congregation at World Harvest Church, we take this verse to heart and know that the Holy Spirit has empowered each and every member of the body of Christ with power to reach the poor, lost, and destitute. It is a blessing to be among believers who have experienced the redemptive love of Christ, who have the desire to share this love so that others can be redeemed.
GLOBAL MINISTRIES
An exciting ministry that exists to be the hands and feet of Jesus is World Harvest Global Ministries. This ministry exists to partner and join with various missionaries around the world. The heart of WH Global Ministries is to help already existing ministries flourish in the work they do. Each month, World Harvest has the honor of financially supporting four different ministries that are located around the globe. We know that God's heart is for the nations; as we seek God more and more, our heart for the nations increases as a result. WH Global Ministries takes Psalms 2:8 literally, Ask of me, and I will make the nations your inheritance, the ends of the earth your possession. We are crying out to God each and every day that He will give us the nations, so that they can truly be His!
Missionaries
Mexico - Cavazos Family
World Harvest Mexico was founded by Gerardo and Shannon Cavazos in Victoria, Mexico. They pastor a local church in the mountains in a remote village called Las Pillas. They have a heart for the next generation and desire to raise up individuals to create a lasting impact in their world. They are very active in their community, holding various outreaches throughout the week. Gerardo and his team travel from place to place ministering the gospel and sharing the love of Jesus with the poor, lost, and destitute. The very heartbeat of their ministry is to reach out to those who are hurting in their community and surrounding areas.
---
Uganda, Africa - Tower of Faith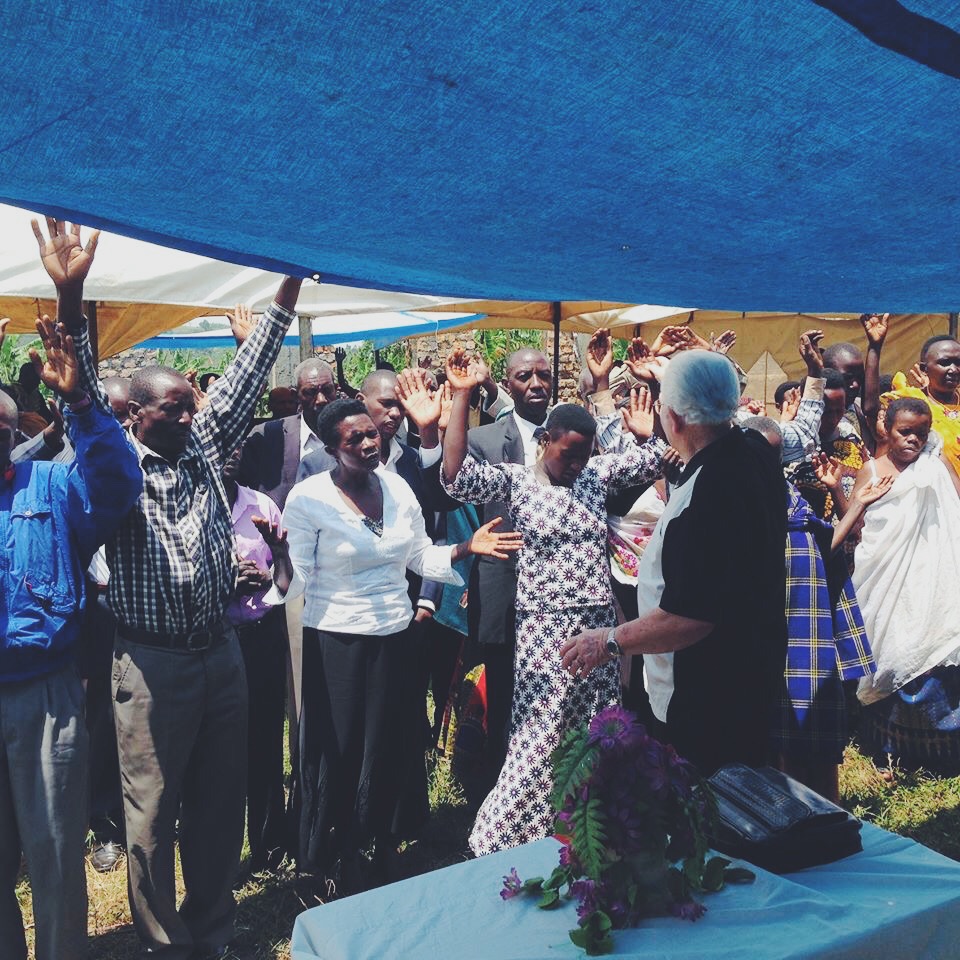 Another ministry we support is Tower of Faith. This ministry was founded by Rex and Wilma Parnell. They are missionaries with a focus currently on Africa were they support 65 orphan children. They also feed 300 school children of the 700 that attend the Royal School. So many kids in Uganda are with no parents because of AIDS, Malaria, or accidents, and they are able to help these children a little at a time. Throughout their time ministering in Africa, they have ministered to thousands of individuals through their crusades. They have seen thousands of people give their lives to Christ, and hundreds of individuals have been healed physically! God is doing great things in Africa and through their ministry.
---
Kenya, Africa - Meshack Ominde
Another missionary we support from the great Continent of Africa is Meshack Ominde. His ministry is located in Kenya. After graduating from Christ for the Nations in Dallas, Texas, Meshack returned to Kenya holding open air rallies, seminars, and starting Christian libraries in Kenya. The Word of Faith teaching Meshack ministers has reached many people in the bush, remote villages, and the cities. Through his ministry, many pastors have been trained to teach the gospel in their own villages.
---
OUTREACH MINISTRIES
When Brad and Tamy Mendenhall founded World Harvest Church in 1998, they knew that they wanted to establish a church that would reach out of the four walls of the building and into the very beating heart of the community. It had been a couple decades later, and that vision is stronger than ever. As a body of Christ, our prayer is that God would give us a heart to see others the way that He sees them. With this new perspective, people on the streets become precious child of the King, people at work become a lost sheep needing salvation, and children in the school systems become valuable pearls that need love and attention. It is the mission of World Harvest Outreach to maintain a Godly vision and perspective of the people in the Enid community, so that we can truly love them as Jesus loves them.